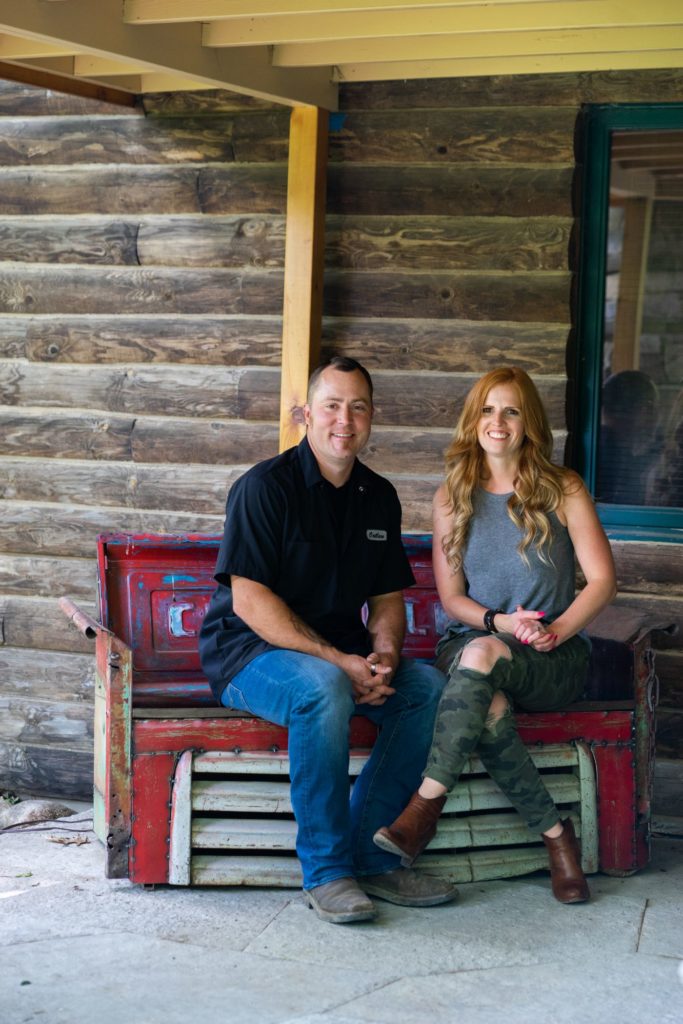 Where did you grow up?
My wife Diana and I are both Iowa natives. She grew up in Ankeny and graduated from Saydel. I went to Johnston. 
Tell us about your business, Relics Awry, and how it came about.
In 2009, I built a bar stool as a shop chair. A family friend saw it and asked if I could make one for a charity auction. I gave her the one I had just made, and then built another one for her husband's office. The stool went across the auction block for $1,700. We were amazed! 
The person who bought it asked me to build another stool and a pub table so they'd have a usable set. I had never made a pub table, but I was happy to give it a shot. This was when the creativity took off. After building that set, my mind went "awry" with ideas of how to turn useless unwanted items into functional art.
I started making lots of small pieces for Diana as gifts. As she displayed them in her salon, everyone wanted to know if I could make the same items for them. Orders started rolling in. From there, I was building for fun as I enjoyed it so much, and as I built more pieces, I needed a place to sell them. 
Diana suggested getting a booth at a show to sell my creations, so I did that back in 2011 at the Valley Junction farmers market. We couldn't believe the response we got from the shoppers.
Eventually, I signed up for more shows across the country. The business grew pretty quickly as people had never seen furniture like mine and they were really drawn to it. These days, Relics Awry is my full-time job. 
This will be your first year as a vendor at the Waukee Arts Festival. What are you most excited about?
We're very excited to do a show here in Iowa since I spend so much time traveling. I love being part of a show with other local artists right here in our own backyard. 
Related Posts